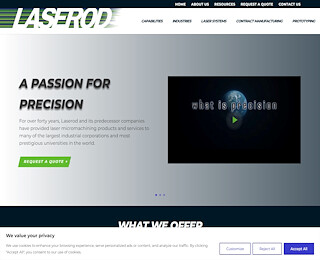 Micromachining metals just happens to be a specialty of Laserod. Whatever type of material you're working with, whether ceramic, diamond, stainless, copper, aluminum, rubber, plastic, or another material, you can rest assured we can deliver accurate results that will exceed your expectations every time.
Micromachining Metals
Laserod Technologies, LLC
3103285869
20312 Gramercy Pl
Torrance
CA
90501
View Larger Map
We welcome your comments!